OUR BRAVE LITTLE BUMBLEBEE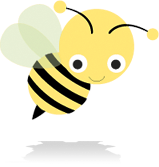 Megan was born on October 15, 1996 to parents Teresa and John Cordeiro, and siblings Chelsea and Sarah. Megan's most favorite thing to do was play soccer, for both recreational and competitive leagues. She also played basketball, the flute and viola, and studied many genres of dance. Meg enjoyed the simple things in life, like riding her bike or beachcombing with her family.
On December 30, 2006, Megan was diagnosed with Acute Myelogenous Leukemia. She was a healthy 10 year old prior to this, so this took our family by surprise. She was immediately admitted to Hasbro Children's Hospital in Providence RI, where she spent the majority of the next 8 months as an inpatient, receiving high dose chemotherapy. Megan tolerated her treatment well, with few complications and did achieve remission. After receiving her last dose of chemo in June 2007, Megan relapsed. It was then determined that Megan's only chance for survival would be a Bone Marrow Transplant.
In September 2007, Megan was transferred to Floating Children's Hospital in Boston, MA where she received her sister Chelsea's precious Bone Marrow. Megan did well during her transplant and returned home the end of October 2007. Things were moving along great for Meg, and we were starting to put this nightmare behind us.
In April 2008, once again our world came crashing down. Megan's AML had returned. We were devastated, but our Megan continued to trudge on, determined to beat this. Our Brave Little Bumblebee fought this battle with all her might. She was the most courageous and strong young lady that we will ever know. On June 5, 2008 our beautiful little darling lost her battle with the beast. She was 11 years old.
During all that she endured, she never lost hope, or her incredible positive attitude.
We miss her more than words can say.
THE MEGAN L. CORDEIRO MEMORIAL FOUNDATION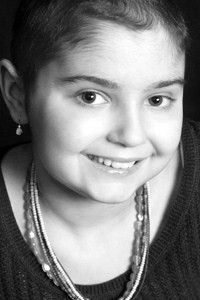 PHOTO COURTESY OF FLASHES OF HOPE
We have established the Megan L. Cordeiro Memorial Foundation in the hopes of making a difference in the world of childhood cancer. There were many people and special organizations that had an incredible impact on Megan's life as she battled cancer. Without those special people, Megan's journey would have been a much tougher one. We are eternally grateful that they were a part of our lives.
The Megan L. Cordeiro Memorial Foundation will help support the non- profit organizations that helped our family during the most trying of times. Organizations such as The Tomorrow Fund and Hole in the Wall Gang Camp played a major role in keeping our Megan happy during her stay at Hasbro Children's Hospital in Providence, RI. The Cycle for Life, which is Floating Children's Hospital's fundraiser to support their child life program, will also receive our support. During our many clinic visits in Boston, Megan was always occupied and happy because of these wonderful people.
John and I have been approved to be Directors of a Flashes of Hope chapter that we'll be opening at Hasbro Children's Hospital. This is a wonderful non- profit organization that visits hospitals with professional photographers, and takes beautiful black and white pictures of children battling life threatening illnesses. Megan was photographed with her sisters in March 2008, a few short weeks before her final relapse. Those pictures are hanging on our living room walls, and are our last photos of our girls together. Megan had so much fun that day, smiling for the camera, that we felt we needed to do everything we could to bring this incredible opportunity to Hasbro. To give these special memories to other families that are battling the unthinkable. Our Flashes of Hope chapter will be funded by the Megan L. Cordeiro Memorial Foundation.
With your help and generosity, all of these dreams will become a reality, and we will make a difference in the lives of children battling this insidious disease. Cancer is something that NO child should have to endure.
Thank you for your support.
Organizations benefited by Miles for Megan thru 2020